When Charlotte-Mecklenburg Schools introduced a "bring your own technology" program, some predicted that it would lead to a surge of lost and stolen gadgets at schools.

CMS Police Chief Randy Hagler says such thefts have indeed become common, to the point that they frustrate his counterparts in the Charlotte-Mecklenburg Police Department.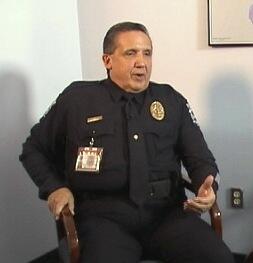 Hagler
"It just drives their property-crime numbers out of sight," Hagler said this week. "It affects what the community sees as crime trends."
But Hagler doesn't think the problem is driven primarily by students bringing digital devices for classroom use. While student laptops and tablets occasionally go missing, smartphones are by far the biggest target for thieves.
The solution? The simplest one is to activate a tracking app, Hagler said. Most often, that leads to a successful recovery. Schools are also working on individual strategies to discourage opportunities for thieves, he said.
And CMS is getting security cameras installed in elementary and middle schools, which officials hope will deter thefts and identify those who swipe someone else's technology. They should all be in place when school starts in August.
Lost, stolen or broken devices are the responsibility of the family, not CMS. Parents and teachers, what are you seeing and thinking?